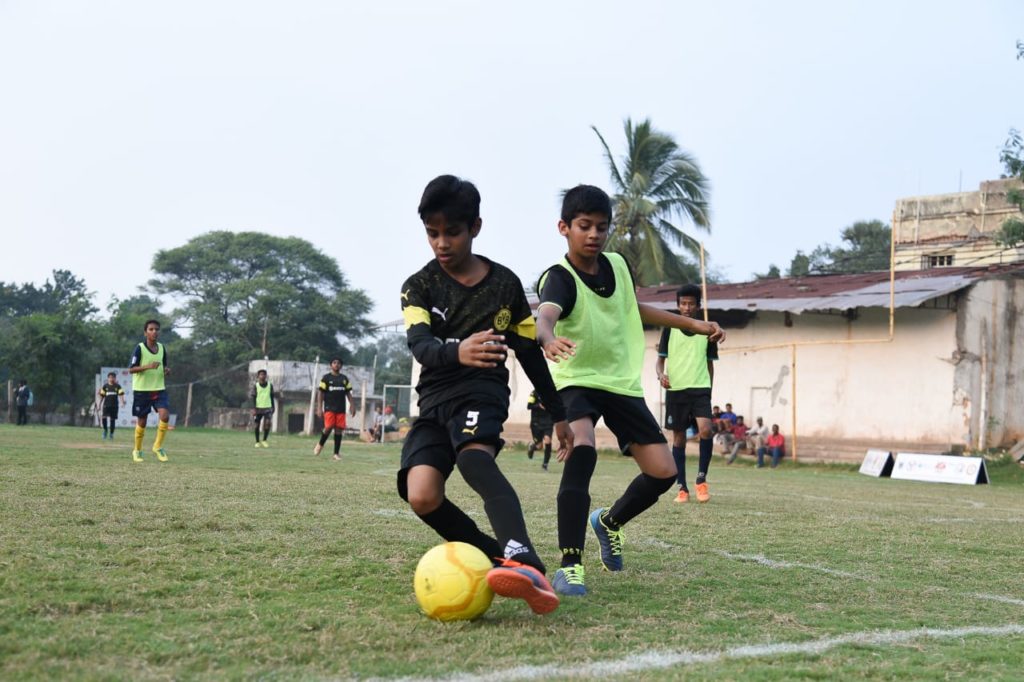 ---
When we started conceptualizing the Hyderabad Baby League, our main motive was to develop a community within the city dedicated towards the sport keeping in mind that the city has produced a pool of talented players who have represented the country as well. Community being one of the club's core values we try to instill that amongst all the players.
The Hyderabad Baby League is affiliated to the All India Football Association's Baby League and the Telangana Football Association. It is based on the successful model running in countries like Uruguay, Chile and Argentina.
The League is held for the Under 6, Under 8, Under 10 and Under 12 age groups every Sunday and welcomes both boys and girls.
The cost of the league is borne entirely by Fateh Hyderabad AFC and Premier India.
On every Sunday, legends of Hyderabad football are honored for their contribution to the sport, in front of the participants.
Visit us at:
https://www.hyderabadbabyleague.com/
---