We are so very proud to announce our joint venture Premier Sport India has received the honor of being named industry media stalwart Brainfeed Magazine's Best Sports Company of the Year 2018 for innovation and achievement of excellence in promoting sports education.
Thank you Brainfeed for this special recognition and congratulations to our colleagues across India and the United Kingdom !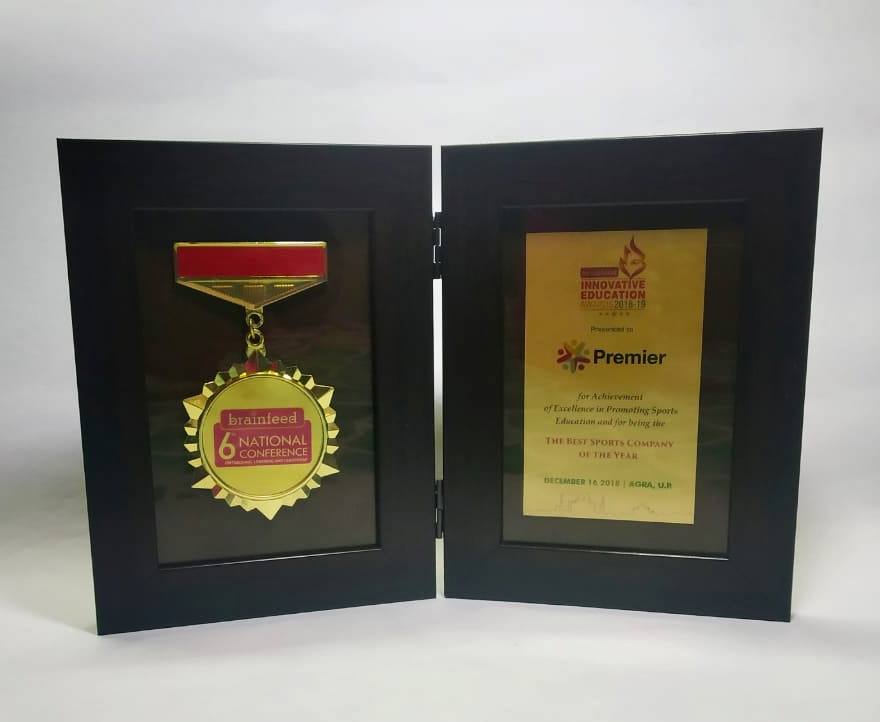 PEG (Premier Education Group) is the largest scholastic physical education provider in UK and delivers physical education in sports, health and performing arts programs for children of all ages to over 10 million children world-wide.
PEG employs over 1,000 qualified professionals and last year their activities received over 9 million visits. PEG is UK's leading sports coaching and education brand with 84 franchisees and 1,000 coaches and tutors around the UK.
The Joint Venture between Premier and Fateh Hyderabad AFC was founded in 2017.
The partnership entails the organisations create activities in different sites that have a meaningful, measurable impact, which includes helping grassroots talent development and improving physical and mental health of children from preschool to higher education groups.
Fateh Hyderabad AFC has engaged schools on an outsource model for their activity programs. These are conducted on a daily basis, during school, and on weekends, including summer camp offerings.
The program, which is multi-sport, multi-skill gives children an opportunity to try their hand at different avenues.
This program works on a model of schools outsourcing their Physical Education Component to Premier Hyderabad (Joint Venture between Premier UK and Fateh Hyderabad).
The course is administered by trained and qualified Activity Professionals who custom design curriculum as per every individual child's needs. These Activity Professionals are young go-getters who have a passion for sport and engaging with children.
As a result of Premier UK's involvement there is a huge cross cultural exchange between schools in UK and schools in India.
Visit Premier at:
https://www.premier-education.com/