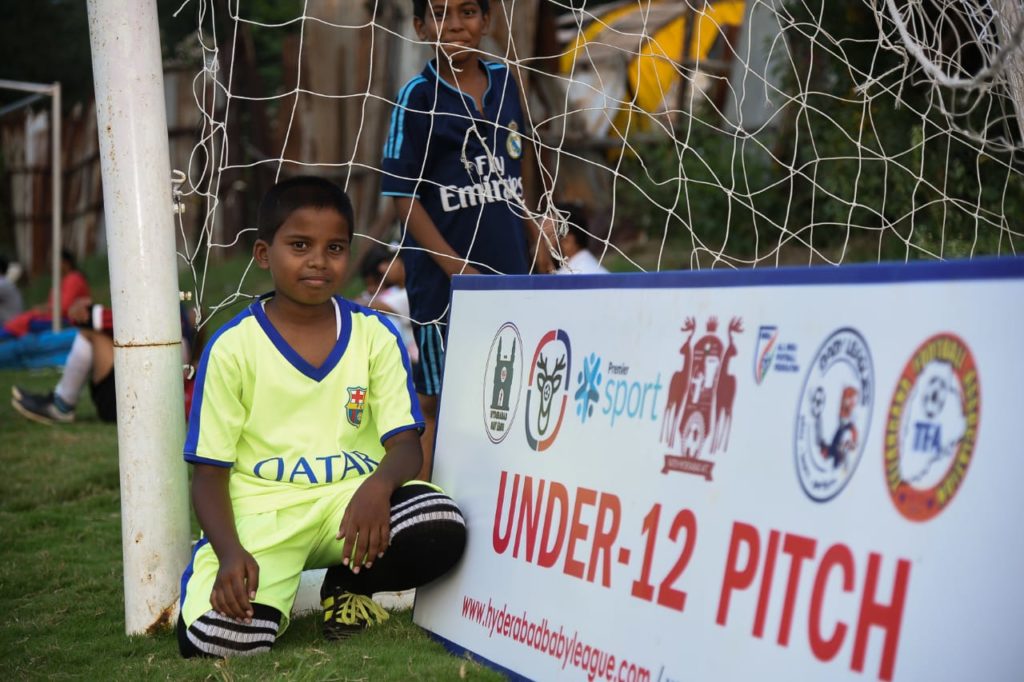 The Hyderabad Baby League (HBL) and Deccan Football League (DFL) are community based initiatives, sponsored by Fateh Hyderabad AFC, in association with Premier Sport India.
The main aim of these leagues is to provide youth with an opportunity to participate in competitive football completely free of cost. The Leagues offer multiple age groups starting from U-6, U-8, U-10 and U-12 which falls in the AIFF Baby League category and extends itself to the U-14, U-16, U-18 and Open Categories.
These leagues are a community driven project built on the spirit of volunteerism and giving back to the game.
Visit us at:
https://www.hyderabadbabyleague.com/